Top 25 Growth Marketers in Colorado – 2020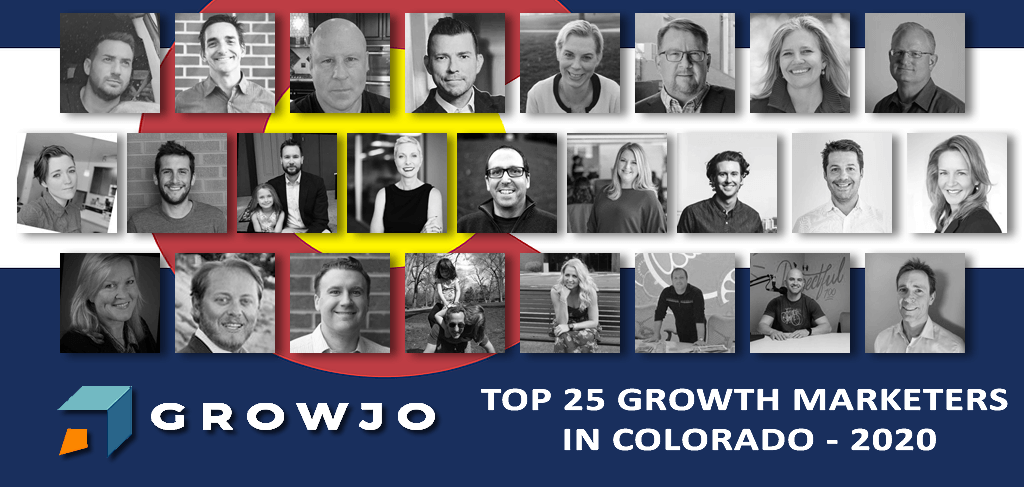 Growjo is proud to announce the 25 winners of the Top Growth Marketers in Colorado for 2020!
These marketing professionals have helped their respective companies stand out over the past year through marketing leadership, growth metrics, employee growth and social media presence.
Here are the Top 25 Growth Marketers for Colorado
About Growjo
Growjo highlights and predicts the top growing companies and professionals based on custom growth indicator algorithms. Our goal is to celebrate growth through recognition of accomplishment. We highlight companies (and professionals within those companies) with 1000 employees or less, in order to highlight growth during the ramp up phase. We never charge a fee, and we are all-inclusive, so we can be as accurate of a resource as possible.
Congrats to the winners of the Growjo Top Growth Marketers in Colorado – to the winners we hope you will share this honor as you see fit, feel free to copy and upload your profile photo to Linkedin, or should you want to change your photo frame for Linkedin, you can find 3 examples to best fit your photo in the zip file below.