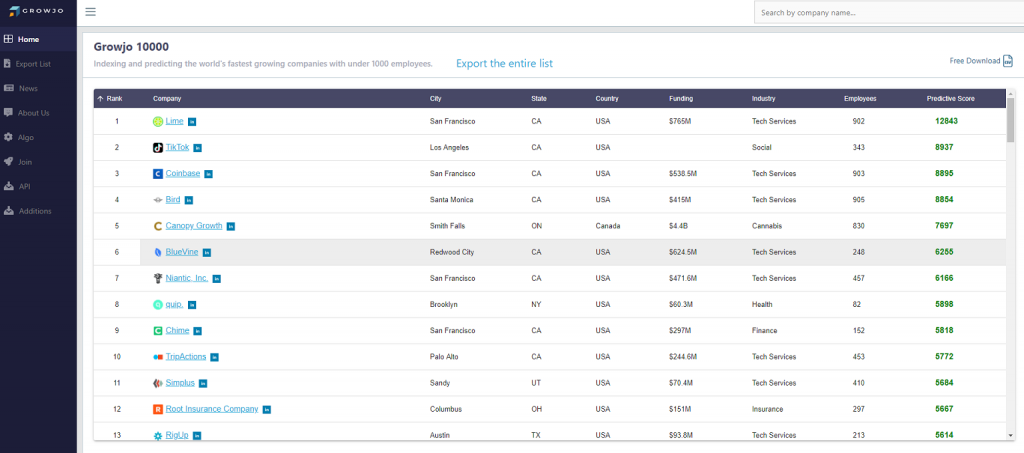 Growjo is now live! Highlighting the fastest growing companies through a unique growth indicator algorithm, Growjo will award companies that have gone through extensive growth cycles through various indicators such as new employees, revenue growth, company aquisitions, and more. Growjo will award companies throughout the world in the Growjo10000 as well as award companies within each state and each industry.

Each company listed in the Growjo Awards list will be given a unique ranked badge to use in promoting their ranking on social media and company websites. In addition, growjo has a press release template included for each company listed to make promotion as easy as possible.
The list of companies is available for free via a CSV download via the homepage.

Additionally, Growjo will interview and highlight guest blog contributions from some of the top growing companies and feature these articles on this blog as well as the Growjo Newsletter. These articles will outline how the company was able to grow so fast and how, with in-depth insight designed to inspire and educate the reader.

Be sure to subscribe to Growjo to get updates on when the awards are released so you can find out if your company is listed.