Superpedestrian Revenue and Competitors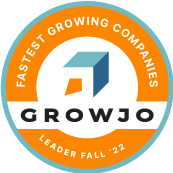 Embed
Estimated Revenue & Valuation
Superpedestrian's estimated annual revenue is currently $85.4M per year.
Superpedestrian's estimated revenue per employee is $311,750
Superpedestrian's total funding is $261.7M.
Employee Data
Superpedestrian has 274 Employees.
Superpedestrian grew their employee count by 28% last year.
Superpedestrian Competitors & Alternatives
| Competitor Name | Revenue | Number of Employees | Employee Growth | Total Funding | Valuation |
| --- | --- | --- | --- | --- | --- |
| #1 | $1562.7M | 3849 | 35% | N/A | N/A |
| #2 | $8.4M | 36 | -8% | N/A | N/A |
| #3 | $85.4M | 274 | 28% | $261.7M | N/A |
What Is Superpedestrian?
Superpedestrian is a transportation robotics company located in Cambridge, MA. Founded out of MIT in 2013, Superpedestrian develops technologies for micro-electric vehicles that optimize safety, reliability, and performance. Superpedestrian spent over 4 years developing its proprietary Vehicle Intelligence System (VIS), which was first introduced in the companyᅢᄁ¬ツᆲ¬トᄁs consumer product, the Copenhagen Wheel. Since 2018, Superpedestrian has focused its efforts on engineering and validating its new electric scooter for shared fleets. In 2020, the company launched its vehicles under the brand name LINK. Featuring the mature VIS platform, Superpedestrianᅢᄁ¬ツᆲ¬トᄁs fleet scooter can detect and protect against more than 100 common malfunctions. This platform of embedded computers and cloud software enables Superpedestrianᅢᄁ¬ツᆲ¬トᄁs scooters to autonomously protect from damage during and between rides. Within nanoseconds, the scooters can detect potential problems such as battery fires, short circuits, or failed brakes, and take corrective action to avert damage. Vehicle Intelligence prevents over 50% of issues that would cause other scooters to fail, and streamlines operations if issues arise. If the scooter canᅢᄁ¬ツᆲ¬トᄁt protect itself, it automatically becomes unavailable for rental and generates a detailed service ticket for repair. The result is a substantial improvement in vehicle safety for scooter riders and major cost savings for fleet operators. Superpedestrian is re-engineering micromobility, one vehicle at a time.
keywords:
Hardware, Consumer Electronics, Transportation, Bicycles
$261.7M
Total Funding
274
Number of Employees
$85.4M
Revenue (est)
28%
Employee Growth %
N/A
Valuation
N/A
Accelerator
Superpedestrian News
2022-03-30

- E-scooters that stop if you speed
Superpedestrian — which operates its LINK e-scooter network in cities like Los Angeles, Seattle and San Diego — says its technology can "detect...
Other Companies in Cambridge