Olono Growth, Revenue, Number of Employees and Funding
Revenue:
$2.2M
Total Funding:
N/A
Founded:
2016
Lead Investor(s):
N/A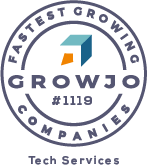 Olono Financials:
Olono's revenue is currently $2.2M per year.
Olono is Sales Activity Automation. A SaaS-based solution, we leverage the sales and marketing application investments organizations have already made, capturing all sales activity and digital exhaust from any sourcethen automating actions to drive consistent, predictable sales execution. Olono is trusted by B2B sales reps and management to improve pipeline visibility, increase sales process adoption and reduce rep ramp time.
keywords:
N/A
30
Number of Employees
$2.2M
Revenue (est)
N/A
Current Jobs
43%
Employee Growth %
N/A
Total Funding
N/A
Valuation
N/A
Accelerator
N/A
Type
Olono News