Modern Treasury Revenue and Competitors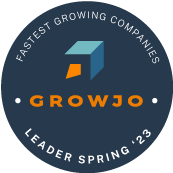 Embed
Estimated Revenue & Valuation
Modern Treasury's estimated annual revenue is currently $26.8M per year.
Modern Treasury's estimated revenue per employee is $146,623
Modern Treasury's total funding is $133M.
Modern Treasury's current valuation is $2B.
Employee Data
Modern Treasury has 183 Employees.
Modern Treasury grew their employee count by 79% last year.
| Competitor Name | Revenue | Number of Employees | Employee Growth | Total Funding | Valuation |
| --- | --- | --- | --- | --- | --- |
| #1 | $1557.3M | 7978 | 7% | $2.3B | $50B |
| #2 | $13.9M | 102 | 70% | $31.5M | N/A |
| #3 | $217.1M | 1112 | 4% | $734.3M | $13.4B |
| #4 | $308.5M | 2809 | 22% | $279.7M | $18.6B |
| #5 | $17.6M | 129 | 8% | $72.4M | N/A |
Add Company
What Is Modern Treasury?
Every day half a million wires and over 60 million ACH payments are sent in the US. And every day, millions of finance and accounting professionals in the US try to make sense of those payments, asking what they were, why they happened, and how to book them. Modern Treasury enables its clients to marry bank statements with the company's business logic to provide an enriched history of the company's financial transactions. This view will empower the company's finance teams to focus on solving the mission-critical problems of the business and not piecing together the jigsaw puzzle of bank transactions by hand. Modern Treasury will help answer those questions faster and with more confidence. ################ Our Why We strive to become one of the best companies in the world by: Helping our customers build their own best companies. We build products to support our customers' goals. We deliver on time and provide exceptional service. We aspire to do things right the first time, and if something goes wrong, we rectify it. Creating the conditions for personal and professional growth. We design our work environment to be uplifting and enriching, a place to engage in meaningful work, constantly learn, and pursue our long-term career journeys. Together, we create a space of psychological safety. We embrace diversity of thought, respectful debate, and intellectual curiosity. Making decisions for longevity. We focus on profitability, which protects our employees' livelihoods and ensures our continued ability to serve customers. We do so with decency, dignity, and truthfulness, earning us the right and privilege to remain in business. We will sometimes fall short, but we are unapologetic about striving. We commit to the never-ending work it takes to build one of the world's best companies.
keywords:
N/A
$133M
Total Funding
183
Number of Employees
$26.8M
Revenue (est)
79%
Employee Growth %
$2B
Valuation
N/A
Accelerator
Modern Treasury News
2021-10-08

- Daily funding roundup - October 8, 2021
Notion raised $275M; Twin Health landed $140M; Modern Treasury picks up $85M Notion: Notion is a San Francisco-based note-taking app. Notion has raised $275 million in new funding led by Coatue Management and Sequoia Capital. Read more Twin Health: Twin Health is Los Gatos, Ca.-based digital m ...
Other Companies in San Francisco