Altaray Solar Growth, Revenue, Number of Employees and Funding
Revenue:
$5M
Total Funding:
N/A
Founded:
2015
Lead Investor(s):
N/A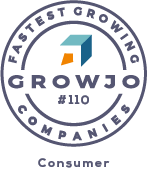 Altaray Solar Financials:
Altaray Solar's revenue is currently $5M per year.
Our Vision We at Altaray aim to provide our customers with a high-quality product alongside high-quality service. We design with you in mind, so your home's panels can last long into the future. We're in the business of fulfilling your solar needs, and you can trust us to do just that. Our Story We have a passion for jobs being done right. And we know you do, too. After many years of seeing avoidable mistakes made in the solar industryboth in customer experience, and installationwe knew we needed to become the organization that could deliver on both. And that's just what we do. Where we work We're currently licensed in 5 states: Utah, Texas, South Carolina, Oregon, and Rhode Island. Each of these 5 states are booming in solar growth and we expect them to continue to do so.
keywords:
N/A
31
Number of Employees
$5M
Revenue (est)
6
Current Jobs
35%
Employee Growth %
N/A
Total Funding
N/A
Valuation
N/A
Accelerator
N/A
Type