11 Business Lessons To Learn From Global Top Companies
Businesses come in all shapes and sizes, from eCommerce to enterprise-level service firms. Every successful company has key structures to ensure that the growth capacity remains consistent throughout its entire tenure.
However, marketing strategies can vary from one industry to the next. Most businesses would make it their goal to reach the global market, just like those on our list of Fastest Growing Companies of 2022, and turn their small business into a world-renowned brand.
In this post, you'll learn important lessons from some of the best businesses worldwide that are applicable to whatever business plan or business model you follow. After you finish this article, you'll be equipped with the knowledge necessary to scale your business.
11 Business Lessons To Help Scale Your Company
With the success of big firms in the industry, it's safe to say that they have learned important lessons along the way. To avoid making unnecessary mistakes and to scale your business faster, here are the best business lessons you can follow.
1. Expand Your Horizons With Your Hiring
An essential part of turning a relatively new business into something grand would require the aid of reliable team members. Your early focus is to hire people who have a solid mindset to establish growth for your company. Casting a wider net when choosing team members can open more opportunities to cultivate your business into something worthy of future investment.
You can ask for referrals from your colleagues, acquaintances in business school, and leverage professional online networks like LinkedIn. You can also look to niche-specific service providers like Aloa if you're looking for Java developers.
It is always crucial to take your hiring approach with care, as your employees would need to have the right drive and motivation first before you can expect them to be efficient in their respective positions in your company. Invest heavily in those that show respect towards your customers and your competitors alike, and your potential for business development will grow as well.
Take the time to approach your potential recruits with situations or questions that allow them to showcase their unique approaches and solutions to different challenges. This concept will help determine how they can benefit your company and projects.
2. Keep Your Employees Satisfied And Well-Motivated
Successful entrepreneurs would always have a retinue of staff that they trust wholeheartedly to smoothly manage aspects of their business. Your employees may come and go, but there will always be a select few that will stay with you for the remainder of their careers (those that favor retention rather than constant change) provided that they can manage to advance their careers along the way.
However, money is not always enough to persuade your most essential employees with you through the toughest of times. You need to establish trust with your team and build strong relationships to ensure that their aspirations still align with your vision for the business.
If they find commuting to work too time-consuming and exhausting, consider hybrid work setups on their behalf.
A seemingly simple disagreement can pose a disaster for their motivation once it starts to clash with what they believe is right. In times when their services are starting to perform poorly, you have to re-evaluate their use and consider whether retaining them to your team is worth the difference of opinion.
The skills of your employees are not the only thing that you should consider before hiring. Take time to hear some of the best advice they have on how they think the business works including sustaining its well-being, and you may gain an example that shakes up the competition in more ways than one. Additionally, validation helps make your employees feel that their opinions are valued and thus will be motivated to invest their time further with your company.
3. Scout The Competition
Every industry would have its fair share of competitors. Competition is always good as it poses new avenues and techniques on how to approach your customers. Carstack.com explains one method that businesses use to capture and keep their online audience's attention to their online business. They promote the use of exit intent pop-ups, a strategy businesses can look into to gain more activity on their sites.
One of the smartest moves that every entrepreneur should know is to learn how to scout the competition. For example, you can consider looking at review sites creating content for the type of products or services you offer. Say you're in the business of selling medical equipment designed for the elderly, sites like Medical Alert Buyers Guide is a good place to scout your competition.
Take the time to view your competitors' partners as well while scouting. The more information you receive from companies in the same industry, the higher potential you have to cut them from the source. However, this kind of information can also be used against you when it comes to dealing with competition. Always keep your hands close but your enemies closer.
Large-scale corporations should also take a look at smaller local markets before considering settling down a branch of their own business in a specific area. A small business owner might have enough pull with the local community that it becomes a challenge for newer businesses to take a stake in the revenue if they do not learn what they can do to push the attention to their brand.
4. Value Both Local And Global Markets
Most entrepreneurs tend to shift all their attention over to the global market once their small business grows to more international consumers. This mistake can lead to abandoning their roots and moving toward different business opportunities that might initially seem like a tremendous alternate investment.
A successful business must learn to adhere to both its international market as well as its local marketing efforts. Your product-market fit would need to correspond with your local customers in order to drive in-person sales.
A global reach in the industry would not matter if your customers have a hard time moving their community to trust in your products instead of another local company. Use your resources to create a branch from your company to the local markets to establish more connections as part of your marketing strategy.
5. Read Your Data Wisely
One of the greatest inventions of the modern era would be access to information on how businesses rank from around the globe. The internet is not only a powerful tool that can help one to connect to another from anywhere in the world, but you can also use this as a means to gather crucial information to better serve your customers and target community in the future.
There are plenty of websites, programs, and experts that you can hire to help provide critical statistics that can showcase the impact of your marketing efforts on the global population. Since almost every person has the means to connect online to the internet, you can easily drum up a business idea on what changes you need to pursue in order to maximize your business potential further.
Do note that access to these kinds of data analyses can also be used by other competing companies. Always prepare to make changes as soon as the market shifts perspective for the best results.
One thing to keep in mind with this easy access to data is that it can become overwhelming for a single person to comprehend. Not only are you going to see an influx of data transmitted from around the globe, but the markets and statistics change almost every minute. It is essential that you use this data wisely by focusing your lean times on information that can lead your company to success.
6. Establish Partnerships With Other Companies
No man is an island. This saying applies to all forms of experiences, including your own business. Since a successful company would need to offset its sales by managing its resources and promotions, it is always a great idea to ensure that you have a place where you can fall back to guarantee the delivery of your services. A safety net can come in the form of both internal resource management and surefire sales tactics that can guarantee a spike in investments.
Tap into the market and reach out to experts and professionals in the industry to bring in perspective and insight. This advice will provide your business with more authority and credibility. Use these pieces of information to guide you into securing a bountiful partnership with the right people and businesses for maximum potential growth.
Markets, be it local or global, have massive potential for growth for both partners as both can stand to benefit from one's support. Local suppliers, humanitarian efforts, and trading companies can become a great benefit to spread the word of your company while also managing to sustain your business for longer hours. Say you're selling orthopedic shoes like what KURU offers, you can join medical missions that's related to orthopedic needs.
A common marketing strategy of top global companies is to connect their business to other industries through clever promotions. One example would be generating buzz on your organic food business; you can use this opportunity to seek connections by partnering with other global initiatives that focus on the importance of healthy eating. This partnership can help establish a demand for your goods and services without needing to shell direct cash for promotions.
7. Always Be Ready To Adapt
One of the biggest business lessons learned by every business leader is that the market can change overnight. Most companies will find the time where their business will start to generate steam when it comes to success but will quickly realize that there is a proverbial glass ceiling until the market changes direction yet again.
It is your job as an entrepreneur to make sure that you can ensure the service of your business will remain consistent throughout its tenure. A crucial factor comes with your ability to ensure that your marketing efforts can adapt to the changes that society and current technology trends will have along the way.
You can use the feedback and data that you receive from your customers and employees to make changes whenever the market starts to dip in your favor.
As an illustration, you should always be ready to adapt to the changes that are happening in your industry. The more you can adapt to the changing trends, the better you will be able to survive in the market. It is important to listen to your customers and employees and make sure that you can incorporate their suggestions into your business.
You can also look for new ways to make your product or service more appealing to your customers. Think as an example if you are offering photography solutions, to make things easier for your market, you can create presets they can use to speed up their work.
8. Envision Your Business As Though It Is Brand New
A company might see its success rate based on the net worth that it gained throughout its services. The more money you have, the easier it is to pay for additional resources and services that can improve your market value. However, most companies tend to forget their roots and start to rely solely on purchasing or hiring the most expensive services out there.
By keeping your business ideals consistent from the day you established your company, you can sustain consistent growth without hampering your vision. In that respect, making it to the top list of growing companies starts to become easier.
A number of large-scale industries are scaling back their approach and have begun to mimic the marketing strategies of startups as well as their money-saving solutions, this can include automation like an eBay listing template. Every time a customer pays, you need to ensure that they will remain invested in what your business will have in the future. Thus, the mindset of a startup company can help keep your ideas more grounded in reality.
9. Accept Your Defeats
Winning and losing is something that every person will one day face. The same sentiment will arrive when it comes to dealing with a successful business. Every marketing tactic that you decide to pursue will not always guarantee more income for your company. There are times that you will succeed and plenty more times that you will fail.
The difference between great entrepreneurs and failing business owners is the ability to focus on the future. There is nothing wrong with admitting defeat, provided that you learn to take that particular example and adjust accordingly to suit your customers better. Since the world market constantly shifts, you can understand how fragile relying solely on current trends or cheap marketing schemes can be.
Be clear with what your expectations will be and accept that life might not always move the way you want it to. Learning when to quit while you're ahead can also serve to save you some needless spending on promotional content that you would otherwise not gain anything for. Use this opportunity to reinvent yourself until you find a marketing ploy that works perfectly with your target audience.
10. Your Customer Is What Matters Most
All businesses will require one major component to keep them successful, which is none other than revenue. Your brand image might be the talk of the town, but you also need to focus on making sure that every customer that walks through your doors will remember your business.
Find a way to get your customers to invest in your company rather than a single product. Outline for them how you add value to their needs. This outline is one of the biggest business lessons learned by every top global company out on the market today, as long-term repetition with consumers is the major difference-maker that can skyrocket your business to the top.
Allow your customers to give feedback and suggestions through different social media campaigns and other events to allow your business to steer in a direction that will further improve the brand image's focus and invest more in what people want. The more long-term buzz your company receives, the higher the success rate you will have at establishing your business as part of the top global companies in the entire market.
Another way to create buzz is to offer interesting interactions for your customers. You can feature a simple word game on your website so they'll be more inclined to visit it often. You can also offer a customer-centric app clients can use by working with a dedicated development team. 
11. Establishing a Strong Online Presence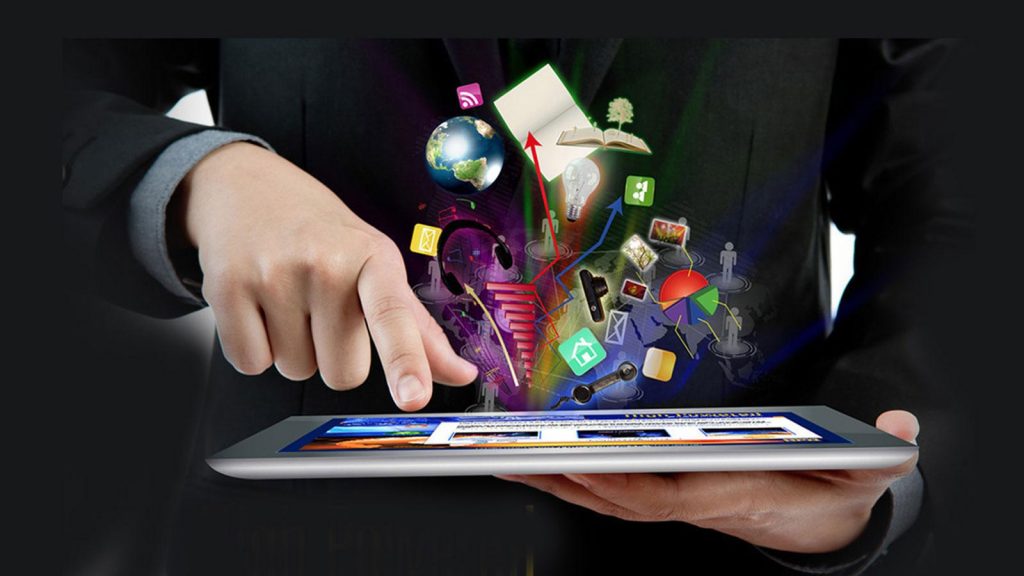 According to recent research, a person spends around 3 hours and 15 minutes on their phone daily. On
the other hand, 1 out of every 5 smartphone users spends more the 4.5 hours on average on their
phone daily. Having heard that, what have you done in the past to deal with this growing trend? Can
your products or services be bought online? If not, you may be missing out on a great opportunity.
By now, all successful businesses have an online presence. Either have a website that highlights all your
services or products or simply a platform to connect with your potential prospects. Also, adapting to the
growing usage of phones, mobile app is boosting both business presence and sales. Though thinking
about creating up may sound expensive for many, many online tools can help you get your website's
mobile app in no time. For example, tools like APPExperts has the power to transform any WordPress
website into an Android or iOS app
By going mobile, you'll be able to enhance your reach and become a notable business both physically
and digitally.
Conclusion
Applying these core values and lessons from business mentors means taking a human approach to each process and understanding the core of each aspect. The more a business focuses on ensuring its people and customers are satisfied with where they are, the more likely it is that it can achieve the goals and aspirations it has for itself.
These crucial ten business lessons are part of the main structure that makes these large-scale corporations sustain most of their revenue and become the de facto household name of their respective industries.
Although, do not be afraid of taking chances and experimenting with other opportunities and ideas to help expand your reach with newer avenues of marketing.