How ConvertKit Grew to $1.7M MRR with a Tiny Investment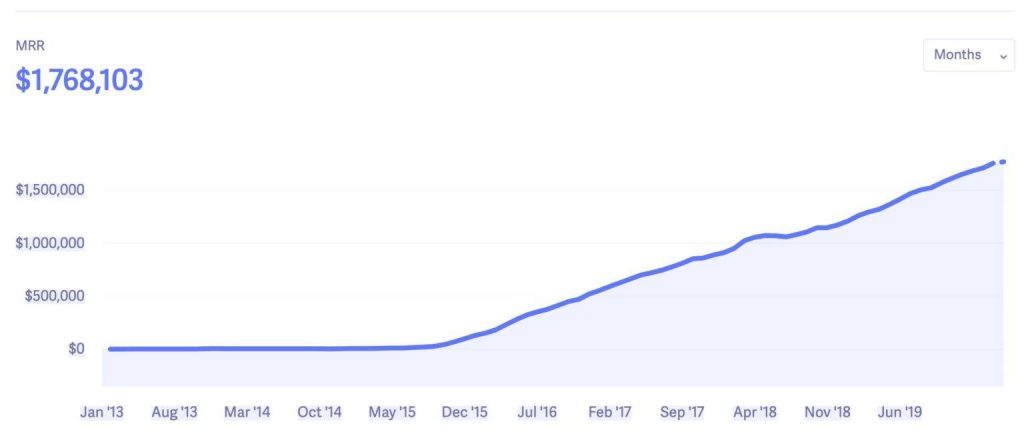 I just spent a week studying how ConvertKit grew to $1.7m MRR with just $55k investment from founder Nathan Barry📈
And really wanted to share my findings …Here's what I found:

1. Cut All Other Options
ConvertKit's revenue actually declined through 2014 as Nathan was still focussing on other revenue streams (books and courses).Hiten Shah then told him at a conference in September 2014 that he should either shut it down or go full time.
And the rest is history…
2. Developing The Necessary Skills
Before launching ConvertKit Nathan had:
Tried to launch multiple online businesses
Spent 6 years as an employee/freelancer in front end web development
Written and sold two books
Without these skills, it's unlikely Nathan would have been able to build ConvertKit.
3. Embrace Your Inner Sales Person
So what online marketing strategy did Nathan select to find ConvertKit's first customers?
Building an email list?
Content marketing?
Podcasting?
Facebook Ads?
Google Ads?
Native Ads?
None of those.
He went door to door. He found people with email lists and pitched them to switch to ConvertKit.
One by one.
4. Narrow Your Niche
Here's a history of ConvertKit's positioning:
Email marketing for… everyone – MASSIVE niche
Email marketing for authors – Small, target niche
Email marketing for professional bloggers – Small, better suited niche
Email marketing for creators – Larger niche
If they had stayed at "email marketing for… everyone" I would not be here writing this post.
5. Scaling Partner Webinars
At one point, ConvertKit had 13,000 customers and 4,000 affiliates. As part of the onboarding process, all new customers were given the opportunity to become affiliates.
And each affiliate was given the chance to run a co-hosted webinar.
6. Smooth Onboarding
ConvertKit warm you up by collecting simple info through a clickable questionnaire during onboarding which is facilitated by significant social proof.
7. Conference For Connection
Why do ConvertKit host the Craft & Commerce Conference each year at significant expense?
BRAND
8. Actually Living Brand Values
When I scroll to the "values" section on the About Us pages on 99% of SaaS businesses: I cringe.They are most likely:
Incongruent
Uninspiring
Watered down
Ignored internally
ConvertKit's on the other hand… are actually LIVED.
9. The Growth Potential Of Freemium
In an unprecedented move on their seventh birthday, ConvertKit introduce a Freemium plan.
Why?
To cut Mailchimp out of the market for one… but also to get more creators using their branded forms and web pages, further spreading the brand. They also have incorporated a "Dropbox-esque" usage based referral system to unlock new features based on inviting new users.
10. The Immaculate Conception.
Nathan did three things prior to starting ConvertKit that set him up for success:
First, he got good a launching things
He then developed some of the skills needed to build a web application
Then he built an audience and a network
So if you are considering starting a SaaS maybe work on those first 😉

I hope these points help anyone here bootstrapping their SaaS!
Here is a link to the full article via Tom Hunt – SaaS Marketer – https://saasmarketer.io/saas-business-growth/