100 Fastest Growing Companies in Washington D.C. for 2019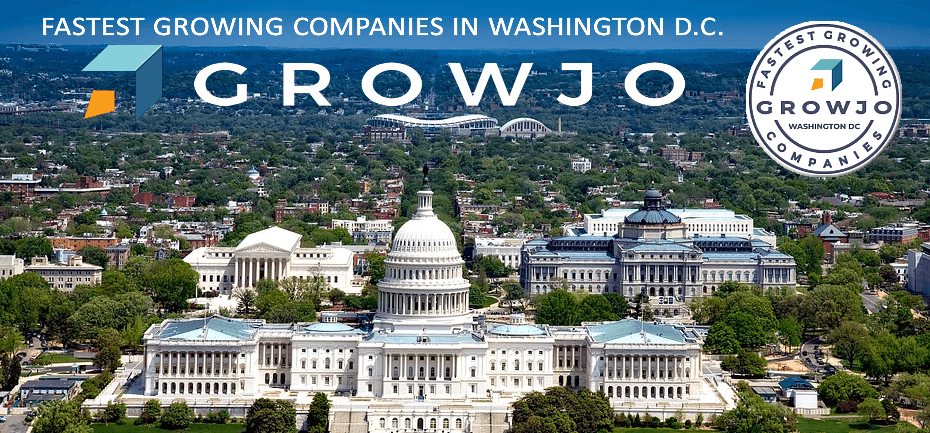 Congratulations to Growjo's Fastest Growing Companies of Washington D.C. for 2019.
Surprisingly, DC has a lot of fastest growing technology companies. The top 3 industries listed are SaaS, technology consulting and tech security.
Growjo Awards are built using Growjo's algorithm that uses many data points including recent growth, predicted revenue growth, # of job openings, leadership, venture funding, new offices, news items and other growth triggers.
---
Top 10 Fastest Growing Companies in Washington D.C. – 2019