100 Fastest Growing Companies in New York City Awards for 2019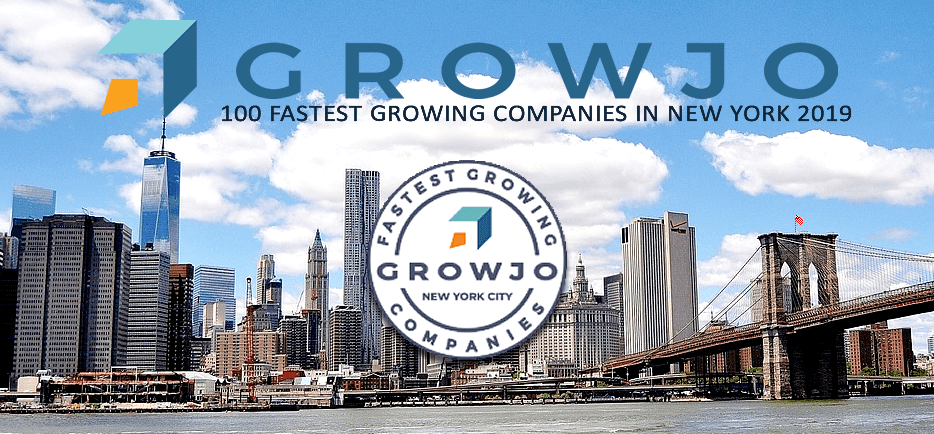 Growjo is proud to announce the 100 Fastest Growing Companies in New York City for 2019!
New York City, being the largest metropolitan statistical area in the United States, will automatically have a LOT of fast growing companies and startups. In addition, according to our research, NYC is the 8th city in the US with the most fast growing companies per capita. Because of Wall Street being within Manhattan, there are a high percentage of Fintech companies in the top 100. Some top venture capital firms include Union Square Ventures, Insight Venture Partners and Thrive Capital.
The rankings are based not just on growth in the past year, but also what we predict their growth to be in the future. Our algorithm is based on different data sets including estimated revenue, valuations, quality/quantity of funding, hiring news, current jobs, executive team announcements, and numerous other growth triggers.
You can view the full list of the Companies Here