Emilio Health Revenue and Competitors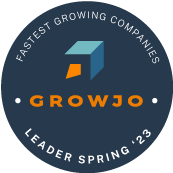 Embed
Estimated Revenue & Valuation
Emilio Health's estimated annual revenue is currently $37.9M per year.
Emilio Health's estimated revenue per employee is $158,025
Emilio Health's total funding is $104M.
Employee Data
Emilio Health has 240 Employees.
Emilio Health grew their employee count by 8% last year.
| Competitor Name | Revenue | Number of Employees | Employee Growth | Total Funding | Valuation |
| --- | --- | --- | --- | --- | --- |
| #1 | $41.4M | 262 | -5% | $178M | $1.4B |
| #2 | $30.7M | 194 | -3% | $195.7M | N/A |
Add Company
What Is Emilio Health?
Emilio Health is building the first technology-enabled integrated child behavioral health and family support service. We are combining live clinical support (therapists, clinicians, occupational therapists, care coordinators) with a robust digital experience to reinvent the experience for children needing behavioral health support, and the family members who support them. Emilio Health was co-founded in 2019 by Naomi Allen (CEO), a serial entrepreneur and executive in the healthcare space with successful exits (NYSE: CSLT, NASDAQ: Livongo) and by Dr. Giovanni Colella (Executive Chairman), a clinical psychiatrist and serial entrepreneur (Relay Health, Castlight Health, Ooda Health). We are well-funded and backed by the superb investor, Annie Lamont and the team at Oak HC/FT. Emilio Health is addressing one of the most pressing societal and economic problems in the U.S. Twenty percent of all children have a diagnosable behavioral health issue (and thatᅢᄁ¬ツᆲ¬トᄁs not including undiagnosed), but only twenty percent of those children receive any form of treatment (CDC). Anxiety, depression and behavior disorders are on the rise. Over 17M children in the U.S. have mental health issues, making it more prevalent than pediatric cancer, diabetes, and AIDS combined (Child Mind Institute). Mental health spending for children is currently $8.9B annually in the U.S., one of the largest spend areas for child health (Journal of Pediatrics). At Emilio, our mission is to change the lives of children and families facing behavioral health issues by creating the worldᅢᄁ¬ツᆲ¬トᄁs first digitally-enabled child behavioral health and family support service. The current system is broken for a number of reasons that Emilio Health is addressing ᅢᄁ¬ツᆲ¬タワ lack of access, lack of coordination across clinicians, reliance on antiquated paper based models, reliance on non-evidence based models, and exorbitant costs for families.
keywords:
N/A
$104M
Total Funding
240
Number of Employees
$37.9M
Revenue (est)
8%
Employee Growth %
N/A
Valuation
N/A
Accelerator
Emilio Health News
2019-12-19

- Pediatric behavioral health company Emilio scores $5M
Emilio Health, a tech-minded pediatric behavioral health startup, announced a $5 million seed round yesterday. The new cash infusion was led by Oak HC/FT. As part of the investment deal, Annie Lamont, Oak HC/FT's cofounder and managing partner, will be joining Emilio Health's board of directo ...
Other Companies in Palo Alto