East West Assist Insurance TPA Pvt Ltd Revenue and Competitors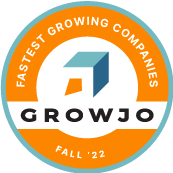 Embed
Employee Data
East West Assist Insurance TPA Pvt Ltd has 106 Employees.
East West Assist Insurance TPA Pvt Ltd grew their employee count by 212% last year.
East West Assist Insurance TPA Pvt Ltd Competitors & Alternatives
| Competitor Name | Revenue | Number of Employees | Employee Growth | Total Funding | Valuation |
| --- | --- | --- | --- | --- | --- |
| #1 | N/A | 864 | 27% | N/A | N/A |
| #2 | N/A | 1010 | 32% | N/A | N/A |
| #3 | N/A | 223 | 60% | N/A | N/A |
| #4 | N/A | 106 | 212% | N/A | N/A |
What Is East West Assist Insurance TPA Pvt Ltd?
East West Assist TPA Private Limited (IRDA License No.18) is a dedicated Third Party Administrator (TPA) Health Servic serviceses, licensed by the Insurance Regulatory & Development Authority (IRDA) on May 16, 2002. It comes into the market backed by the vast experience and skills of the East West Group. The company provides third party administration in healthcare services, which include designing medical plans, administering healthcare claims and providing managed healthcare services to the Insurance Companies and Corporations. Some of the features: Cashless treatment at Networked Hospitals across the country. Access to a 24-Hour Alarm Centre Round-the-clock Ambulance Referral Service. Cost Containment, Control and Utilization Reviews. A Health Assist Photo ID Card provided to each insured member. Access to advice by our Experienced Medical Officers over the phone 24 x 7 x 365. Arranging for House Calls. Access to medical information and advice through the internet. Electronic Claims Processing on the tailor made iCLAIMS web based System . Follow up with the Care Providers at all times in order to ensure prompt processing of reports. Obtaining feedback from The Insured, The Insurance Agents & Brokers, and Insurance Company, pertaining to quality of service rendered by East West Assist and its Care Provider Network. Overall case management and Third Party Administration. Value Proposition:Doctor to Doctor Monitoring Concurrent Review Monitoring & Management of each claim at Network Hospitals across the country as it arises, by our in-house team of experienced Medical Officers (Doctors). Critical Care Monitoring Monitoring critical care patients on a daily basis by our in-house team of Medical Officers in order to monitor medical costs and to ensure optimal medical care. Retrospective Review Follow up of the each case with Network Hospitals and their doctors on presentation of bills in order to achieve higher degree of cost containment.
keywords:
N/A
N/A
Total Funding
106
Number of Employees
N/A
Revenue (est)
212%
Employee Growth %
N/A
Valuation
N/A
Accelerator