Awardco Growth, Revenue, Number of Employees and Funding
Revenue:
$8.4M
Total Funding:
N/A
Founded:
2011
Lead Investor(s):
N/A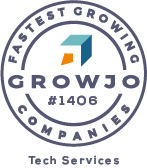 Awardco Financials:
Awardco's revenue is currently $8.4M per year.
Everything you love about Amazon Business, but for your Recognition and Incentive programs. Awardco's software technology makes it easy for employees and managers to reward their colleagues for moments that matter. Users can log in and redeem products from Amazon directly on the Awardco platform, while benefiting from hundreds of millions of choices around the world, with fast, free shipping options. In addition, Awardco has partnered with other third party vendors to provide Hotels, Gift Cards, and Event Tickets. And we don't mark up any of it.
keywords:
N/A
40
Number of Employees
$8.4M
Revenue (est)
2
Current Jobs
60%
Employee Growth %
N/A
Total Funding
N/A
Valuation
N/A
Accelerator
N/A
Type