Growjo Awards "100 Fastest Growing Companies in Toronto" for 2019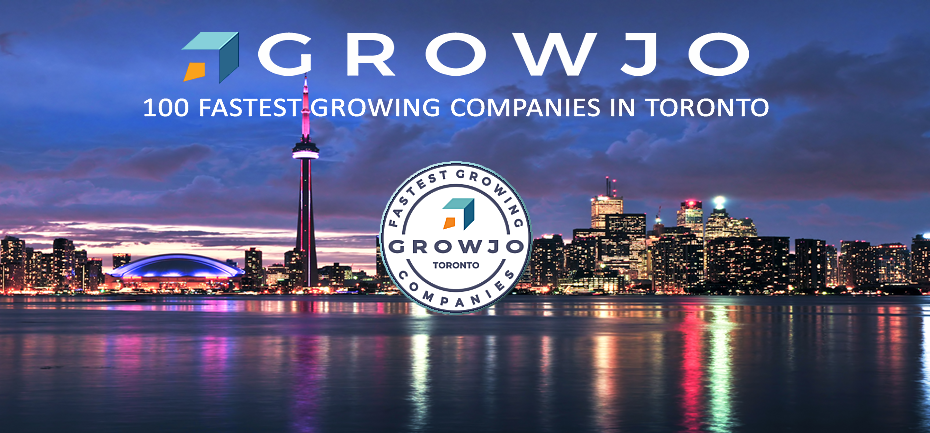 Congrats to the fastest growing companies in Toronto for 2019!
Toronto is the startup capital of Canada and the finance capital of Canada. That combination makes for some really fast growing companies. The awarded companies are based on our algorithm which takes numerous data points into consideration such as number of employees, employee growth, estimated or actual revenue, growth triggers (such as funding, new locations, M&As, hiring announcements, etc), current job openings, etc. All companies have less than 1000 employees.
The top industries for growth in Toronto are SaaS, Fintech, Cannabis and IT Consulting. Some of the top companies include: Cronos Group, TerrAscend, Clearbanc, Integrate.ai and Fiix Software.
You Can View the Full List of the 100 Fastest Growing Companies in Toronto – Here