Growjo Awards Fastest Growing Companies by City and State starting with Boston and Atlanta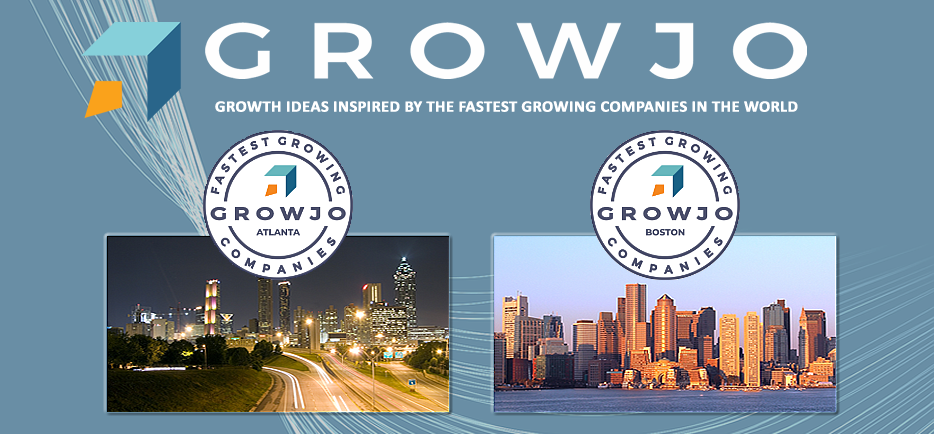 Growjo is happy to announce the fastest growing companies by city and state! The Award notifications will be going out by email and social media throughout the month. The first cities to be notified of their awards are Boston and Atlanta, two cities with some amazing companies known for growing quickly.
Boston currently has 1547 new job openings in Boston Growjo Companies and is ranked as one of the best cities in the US for Start Ups and Entrepreneurs.
Atlanta currently has 1136 new job openings in Atlanta Growjo Companies. Atlanta is currently ranked the #8 best place to start a business by Wallethub.
Over the next few weeks, we will be releasing our Awards for cities like Austin, Boulder, Seattle, Silicon Valley, San Diego and more. Be sure to check back to see more data on the fastest growing cities in the US.