Thrive Therapy Growth, Revenue, Number of Employees and Funding
Revenue:
$6.7M
Total Funding:
N/A
Founded:
2014
Lead Investor(s):
N/A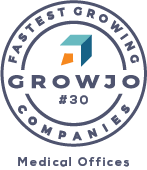 Thrive Therapy Financials:
Thrive Therapy's revenue is currently $6.7M per year.
Thrive Therapy provides pediatric Applied Behavior Analysis Therapy Programs, Speech-Language Therapy, and Occupational Therapy. Our mission at Thrive Therapy is to provide collaborative pediatric therapy for children with autism spectrum disorders, developmental or chromosomal conditions, language delays, and speech disorders in one convenient location. We hope to give parents peace of mind that their child is receiving quality therapy along with making life a little easier by having their needs met in one location. We would like to welcome your family to Thrive Therapy, where combined therapies will help your child grow. Whether your child is receiving one or all of our pediatric therapies, rest assured that he/she will be in the best hands with qualified therapists and technicians that have years of experience. Our therapist are committed to collaborating and working together to help your child Thrive.
keywords:
N/A
42
Number of Employees
$6.7M
Revenue (est)
6
Current Jobs
24%
Employee Growth %
N/A
Total Funding
N/A
Valuation
N/A
Accelerator
N/A
Type
Thrive Therapy News