Nozani Growth, Revenue, Number of Employees and Funding
Revenue:
$15.2M
Total Funding:
N/A
Founded:
2016
Lead Investor(s):
N/A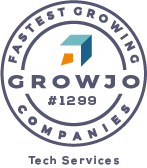 Nozani Financials:
Nozani's revenue is currently $15.2M per year.
At Nozani we are your Amazon business navigators; providing around-the-clock innovation. We are an all-inclusive, E-commerce management agency that allows you to focus on running your business. We believe in doing things better. We are built on integrity and transparency. We've created an all-encompassing Amazon development program to take your business to new levels of growth. Nozani sees you as a partner and knows that together we can succeed. We believe in honest relationships. We are investing in you. In order to make your team better we have assembled an elite team to help both businesses and individuals find success on Amazon. With years of experience we offer service including, listing optimization, PPC and keyword research, web design, and video and photo work. We are willing to work with almost any budget, please contact us today to start dominating your online market. With over 300 million active worldwide users, Amazon is the future of e-business. Taking Amazon serious will propel your business to the next level.
keywords:
N/A
78
Number of Employees
$15.2M
Revenue (est)
4
Current Jobs
77%
Employee Growth %
N/A
Total Funding
N/A
Valuation
N/A
Accelerator
N/A
Type
Nozani News