Illustrative Mathematics
Press
Current Growjo Ranking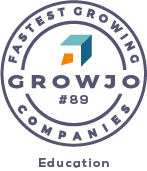 Our vision is a world where people know, use, and enjoy mathematics. Illustrative Mathematics is a discerning community of educators dedicated to the coherent learning of mathematics. We collaborate at illustrativemathematics.org, sharing carefully vetted resources for teachers and teacher leaders to give our children an understanding of mathematics and skill in using it. We provide expert guidance to states and districts working to improve mathematics education.
keywords:
N/A
57
Number of Employees
$10.3M
Revenue (est)
N/A
Current Jobs
68%
Employee Growth %
N/A
Total Funding
N/A
Valuation
N/A
Accelerator
N/A
Type
Illustrative Mathematics News
4-Mar-19

- 4 steps to adopting OER
For example, summer 2017, I attended Twitter Math Camp and heard ... called Open Up Resources 6–8 Math, from Illustrative Mathematics.