GoCanvas Growth, Revenue, Number of Employees and Funding
Revenue:
$48.7M
Total Funding:
$176.3M
Founded:
2008
Lead Investor(s):
K1 Investment Management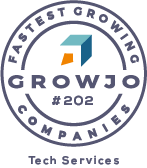 GoCanvas Financials:
GoCanvas's revenue is currently $48.7M per year.
GoCanvas received $150.0M in venture funding in February 2019.
GoCanvas is a mobile platform that makes it simple for any business to automate how work is done, replacing outdated processes and expensive paperwork. The GoCanvas App works on all smartphones and tablets, helping companies easily collect information across their organization, share it instantly with others and gain real-time insights on their business operations.
keywords:
Human Resources Hr,Mobile
232
Number of Employees
$48.7M
Revenue (est)
46
Current Jobs
36%
Employee Growth %
$176.3M
Total Funding
N/A
Valuation
N/A
Accelerator
B2B
Type
GoCanvas News
GoCanvas Funding
| Date | Amount | Round | Lead Investors | Reference |
| --- | --- | --- | --- | --- |
| 2013-06-04 | $4.0M | C | Osage Venture Partners | Article |
| 2014-01-31 | $1.8M | Undisclosed | | Article |
| 2014-12-11 | $9.0M | Undisclosed | River Cities Capital Funds | Article |
| 2019-02-22 | $150.0M | Undisclosed | K1 Investment Management | Article |
GoCanvas Executive Hires
| Date | Name | Title | Reference |
| --- | --- | --- | --- |
| 2018-02-14 | Ben Foster | Chief Product Officer | Article |
| 2018-08-15 | Tom Tighe | Chief Revenue Officer | Article |