Geomni Growth, Revenue, Number of Employees and Funding
Revenue:
$40M
Total Funding:
N/A
Founded:
2016
Lead Investor(s):
N/A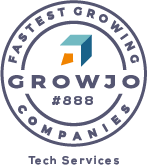 Geomni Financials:
Geomni's revenue is currently $40M per year.
Geomni, a Verisk business (Nasdaq:VRSK), is focused on building and maintaining the largest and most detailed geospatial database in North America. Using the latest remote sensing and machine-learning technologies, Geomni gathers, stores, processes, and delivers geographic and spatially referenced information for use in insurance, commercial property, energy, banking, architecture, engineering, emergency response, urban planning and much more. Our fleet of more than 125 fixed-wing aircraft and helicopters operate from hubs located throughout the United States and are continually capturing geospatial data to provide our customers with the detailed information they need to work faster and more effectively.
keywords:
N/A
205
Number of Employees
$40M
Revenue (est)
N/A
Current Jobs
49%
Employee Growth %
N/A
Total Funding
N/A
Valuation
N/A
Accelerator
N/A
Type
Geomni News