Ensurem Revenue and Competitors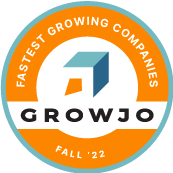 Embed
Estimated Revenue & Valuation
Ensurem's estimated annual revenue is currently $34.3M per year.
Ensurem's estimated revenue per employee is $236,500
Ensurem's total funding is $14M.
Employee Data
Ensurem has 145 Employees.
Ensurem grew their employee count by 41% last year.
Ensurem Competitors & Alternatives
| Competitor Name | Revenue | Number of Employees | Employee Growth | Total Funding | Valuation |
| --- | --- | --- | --- | --- | --- |
| #1 | $34.4M | 142 | 7% | N/A | N/A |
| #2 | $11.9M | 60 | -2% | N/A | N/A |
| #3 | $3.7M | 29 | 12% | N/A | N/A |
| #4 | $38.5M | 159 | 6% | N/A | N/A |
| #5 | $4.3M | 34 | -3% | N/A | N/A |
| #6 | $3.5M | 28 | 22% | N/A | N/A |
| #7 | $25.5M | 142 | 23% | N/A | N/A |
| #8 | $21.1M | 96 | 8% | N/A | N/A |
| #9 | $3.5M | 28 | 87% | N/A | N/A |
| #10 | $16.7M | 93 | N/A | N/A | N/A |
What Is Ensurem?
The story of Ensurem is simple, and it begins with you. If you have a desire for financial security and believe in the promise of a brighter tomorrow, we at Ensurem share your vision. We set out to revolutionize one of the most important choices you will ever make: having quality, cost-effective insurance and related products to protect you and the ones you love. Prior to Ensurem, the process of researching and choosing the right insurance was often an intimidating, complex, and frustrating venture ᅢᄁ¬ツᆲ¬タワ not to mention time-consuming. No one company existed to enable consumers to freely explore options, compare benefits, and, in some cases, purchase insurance policies and related products instantly. With so much at stake, there simply had to be a better way ᅢᄁ¬ツᆲ¬タワ and with us, there finally is. Postponing the purchase of insurance is an all too common ᅢᄁ¬ツᆲ¬タワ and costly ᅢᄁ¬ツᆲ¬タワ mistake. Our streamlined, holistic approach to insurance eliminates many of the past roadblocks that prevented people from taking that first important step toward protection. We believe raising awareness is crucial for folks to make the right choices. We call it ᅢᄁ¬ツᆲᅤモAwaring Americaᅢᄁ¬ダᅡᄁ,ᅢᄁ¬ツᆲᅡン and itᅢᄁ¬ツᆲ¬トᄁs a key way that we differ from other companies. We put the power of information to work for you and your budget by partnering with some of the most reputable names in the insurance industry. You have the freedom to learn the facts, and confidently make the right choice for you and your family. Our agency is fully licensed, regulated, and compliant in all fifty states, and our founders have a wealth of successful experience in all facets of the insurance industry. We believe that building ᅢᄁ¬ツᆲ¬タワ and keeping ᅢᄁ¬ツᆲ¬タワ relationships is what sets Ensurem apart. By now you understand our emphasis is on you, your family, and the importance of investing today to safeguard all of your tomorrows. As your own story unfolds, experience the strength, independence, and growth our vision can provide. At Ensurem, the ᅢᄁ¬ツᆲᅤモeᅢᄁ¬ツᆲᅡン represents everyone.
keywords:
N/A
$14M
Total Funding
145
Number of Employees
$34.3M
Revenue (est)
41%
Employee Growth %
N/A
Valuation
N/A
Accelerator
Ensurem News
2017-10-02

- Ensurem Secures $12.25M Strategic Investment from A-CAP
Ensurem, a Florida-based insurance startup launched in 2016 to provide an online platform for life and health insurance, announced it has secured $12.25M from A-Cap, bringing its total funding to date to $13.95M. This is Ensurem: Also, Ensurem is the creator of LORA. LORA stands for Life Optim ...
2017-10-02

- Ensurem Secures $12.25M Strategic Investment from A-CAP
Ensurem, LLC, a Largo, FL-based insurtech technology and digital marketing platform, received a $12.25m investment from an affiliate of A-CAP, a New York City-based insurance holding company specializing in life and health insurance and related services. The investment will enable the company t ...
Other Companies in Clearwater