Edge Pharmacy Services Growth, Revenue, Number of Employees and Funding
Revenue:
$5.8M
Total Funding:
N/A
Founded:
2013
Lead Investor(s):
N/A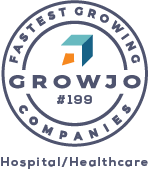 Edge Pharmacy Services Financials:
Edge Pharmacy Services's revenue is currently $5.8M per year.
Edge Pharmacy Services is a pharmaceutical sterile and non-sterile 503B Outsourcing Facility offering high quality, innovative solutions for the health care community. The world-class scientific, pharmacy, and engineering staff at Edge understand the challenges your organization, whether large or small, are tackling. As your compliance partner, we are dedicated to providing turnkey 503B outsourcing with the highest level of quality, easy ordering, simple logistics, and excellent customer support.
keywords:
Biotechnology,Healthcare,Healthcare Providers
36
Number of Employees
$5.8M
Revenue (est)
1
Current Jobs
38%
Employee Growth %
N/A
Total Funding
N/A
Valuation
N/A
Accelerator
N/A
Type
Edge Pharmacy Services News