Dental Intellligence Growth, Revenue, Number of Employees and Funding
Revenue:
$14.7M
Total Funding:
N/A
Founded:
2012
Lead Investor(s):
N/A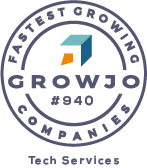 Dental Intellligence Financials:
Dental Intellligence's revenue is currently $14.7M per year.
At Dental Intelligence, we're all about creating value. We're passionate about what we do... and how we do it. We trust in each other and in our abilities to create something special, something unique, something impactful. We make the difference... for our team, our customers, our partners, and shareholders. We have one simple purpose - To help the dentists improve team performance, value and overall culture in the practice. Everything we do emanates emotion, inspires engagement, and enables enrichment around that one purpose. We invite all dentist, dental practice owners and dental practice team members including coaches and consultants to try us out. Give us a call and let's see what we can do together. You'll be glad you did and I know that incredible will happen!
keywords:
N/A
70
Number of Employees
$14.7M
Revenue (est)
N/A
Current Jobs
67%
Employee Growth %
N/A
Total Funding
N/A
Valuation
N/A
Accelerator
N/A
Type