Growjo Awards "100 Fastest Growing Companies in Tampa" for 2019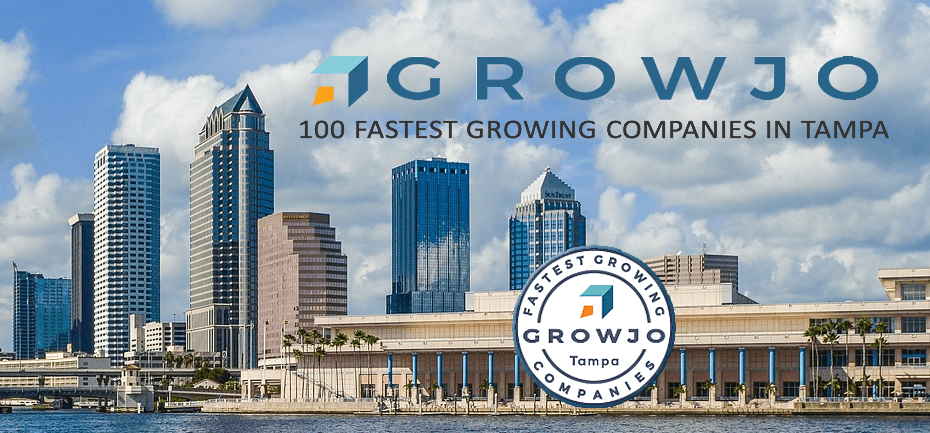 Congratulations to Growjo's Fastest Growing Companies of Tampa for 2019.
The Tampa & St Petersburg area is one of the largest metro areas in Florida. Tampa is the unofficial tech hub of Florida with many of the top awarded companies being technology focused.
The awards are built using Growjo's algorithm that uses many data points including recent growth, predicted revenue growth, # of job openings, leadership, venture funding, new offices, news items and other growth triggers.