Littlejohn & Co
Website:
littlejohnllc.com
Location:
Greenwich,
CT
United States
Revenue:
$11M
Industry:
VC/PE
Founded:
1996
Lead Investor(s):
Goldman Sachs, Alternative Investments & Manager Selection (AIMS) Group
Press
Current Growjo Ranking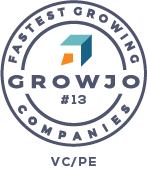 Since 1996, Littlejohn & Co. has invested in middle market companies across the capital structure. Our flexibility and creativity provide our business partners with attractive equity and debt solutions across economic cycles, including ?good-to-great? buyouts, corporate carveouts, operational turnarounds, distressed securities, structured capital, and performing credit. Our integrated approach across these strategies creates long-term value and builds sustainable success for our portfolio companies through a disciplined and active approach to engineering change. Littlejohn utilizes its unique culture and complementary capabilities to make transformative equity and debt investments in a broad range of middle market companies. We complement this effort through our investments in the performing credit of corporate borrowers. The companies we invest in are all facing the opportunities and challenges of significant change, and we partner with management to transform these businesses. With $7 Billion of assets under management, Littlejohn is a private equity and special situations investor with a long track record of successfully building value in middle market companies.
keywords:
N/A
61
Number of Employees
$11M
Revenue (est)
N/A
Current Jobs
20%
Employee Growth %
$6.2B
Total Funding
N/A
Valuation
N/A
Accelerator
N/A
Type
Littlejohn & Co News
Littlejohn & Co Funding
| Date | Amount | Round | Lead Investors | Reference |
| --- | --- | --- | --- | --- |
| 2016-08-18 | $Undisclosed | Undisclosed | Goldman Sachs | Article |
Littlejohn & Co Executive Hires
| Date | Name | Title | Reference |
| --- | --- | --- | --- |
| 2007-12-14 | Paul H. Jona | Chairman/CEO | Article |
| 2011-01-12 | Michael Kaplan | Managing Director | Article |
| 2012-01-05 | Michael Klein | CEO | Article |
| 2012-01-12 | Antonio Miranda | Managing Dir | Article |
| 2015-10-16 | Jordan Tongalson | Principal/Head of Business Development | Article |
| 2018-03-13 | Gentry Klein | Managing Director | Article |
| 2018-07-20 | Courtney Hagen | Chief Talent Officer | Article |
| 2018-10-18 | Beth Pollack | vp | Article |
| 2019-01-17 | DREW GREENWOOD | managing director | Article |
| 2019-01-17 | Dennis Talley | Managing Director | Article |
Littlejohn & Co Acquisitions
| Date | Company Name | Amount | Notes | Reference |
| --- | --- | --- | --- | --- |
| 2010-12-02 | Henniges Automotive Holdings, Inc | | | Article |
| 2011-10-18 | SunSource Holdings, Inc | | | Article |
| 2013-12-17 | Hostway Services, Inc | | | Article |
| 2014-07-21 | Northwest Hardwoods, Inc | | | Article |
| 2014-08-05 | | | | Article |
| 2014-10-03 | Interior Specialists, Inc. | | | Article |
| 2015-05-19 | PlayPower, Inc. | | | Article |
| 2016-12-20 | Brown Jordan International | | | Article |
| 2017-02-02 | Brown Jordan International | | | Article |
| 2017-03-02 | Tidel Engineering L.P. | | | Article |
| 2017-07-21 | Cornerstone Chemical Company | | | Article |
| 2017-10-18 | Strategic Materials, Inc | | | Article |
| 2018-10-23 | The Cook & Boardman Group, LLC | | | Article |